Today, asset tracking is a crucial business procedure for many organizations. Asset tags are used throughout a variety of industries and businesses of all kinds, from small to large. Asset tags, barcode readers, and software are all used with multifaceted asset-tracking systems to centralize and manage data.
It might not be easy to choose the best asset tags for your company's needs because there are so many types of asset tags, various materials, and durability factors. This guide will cover some factors to consider when choosing where to buy your asset tags and labels.
What Types of Assets Are You Looking For?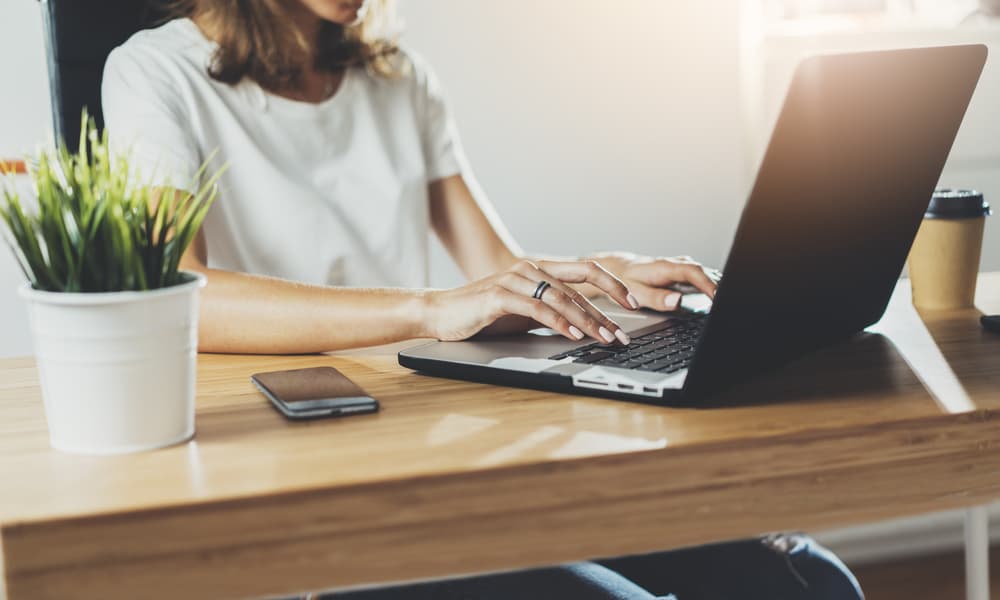 Identifying the assets your company should be tracking is the first step in deciding which asset tags to consider. There are two main sorts of assets: fixed assets and moveable assets.
Some examples of fixed assets are: 
Desks and database servers, office furnishing

Equipment, such as that used in hospitals or heavy construction (x-ray or CT scan equipment, etc.)

Signs like facility or building signs, road signs, etc.

Structures, factories, and equipment

HVAC equipment
It's important to highlight that fixed assets include tangible or physical assets. But since we are referring to asset tags, we are only using tangible assets which are trackable using asset labels and barcode labels.
Examples of movable assets are:
Projectors and other audio-visual equipment shared between departments

Computers and printers

Storage cabinets and file cabinets
How do you choose the assets you need to track then? There isn't a universal solution that fits every business; the assets one company decides to measure may differ considerably from the assets another organization tracks. All high-value assets that are depreciated, assets that are shared between departments or locations, and assets that require ongoing maintenance and repair should all be tracked.
Asset Tag Materials, Durability, and Environmental Considerations You Are Looking For 
Asset tags are constructed of various materials. The material used plays a big part in the durability of an asset tag. For indoor asset tags, the common materials are polycarbonate, vinyl, and polyester. These materials are resistant to exposure, such as oil, water, and cleaners.
But when you need major durability, anodized aluminum is the best choice. These labels are created with a unique manufacturing process where the label's image is underneath for the best resistance to abrasion, UV, chemicals, solvents, and intense heat and cold. Although these materials are more durable, they may be utilized for a wide range of equipment, including machinery and laptops. Also, with this type of material, anodized aluminum asset tags can be used on the exterior and interior.
The best material for applications needing resistance to difficult processes, such as constant cleaning and painting, is aluminum or polycarbonate asset tags. 
Questions to Ask When Configuring an Asset Management System
Now that you know the different types of materials available, there are some questions that you need to take into consideration before selecting the best asset tag software for your business.
How many assets will you be monitoring? Will your organization track a small number of high-value assets or hundreds of assets?

Which assets are you monitoring? Are your assets more likely to be moveable, fixed, or both?

Are you keeping track of your assets at many sites or jobs? If so, how many places will you have to track assets regularly across?

What kinds of reports would you be required to produce? This affects the type of information you'll need to gather with asset tags.

Do you have many users? 

Which essential tasks will involve overseeing or keeping track of resources to record their use, movement, upkeep, and other activities?
All Your Asset Tracking and Product Branding Needs in One Place
The asset tags that you buy will depend on the usage and placement. That's why knowing the different types available and their use is important. Since asset tags are going to help you keep your company assets tracked.
Name That Computer provides a range of products to help you with your asset tagging system. We provide personalized computer case badges, asset tags for equipment, and other products that make it easier to keep track of your computer, electronics, and other resources. We use premium materials to produce our personalized asset tracking tags. Get in touch with our team at 1-800-567-6527 to order asset tags!
Related Topics
Where to Find the Asset Tag on a Computer?