Have you seen those vertical lines used to track products in a store? Those are barcodes! Barcodes are visual representations of data that machines can read.
Barcodes are a great way to help businesses keep track of inventory, assets, and more. Companies print barcode labels in various formats and sizes, and the process can be done with a wide range of hardware setups. If you want to start tracking your assets with barcodes, here's what you need to know.
How to Create Barcode Stickers
Choose the Right Label Stock

– Barcode labels come in various sizes and materials. Make sure to choose the right stock for your product before printing. The most common types are paper, synthetic, and thermal transfer labels.

Get the Appropriate Printer

– Different label stocks require different printers, so choosing the right one is important. If you don't already own a printer that can print barcodes, a label specialist can help you find the right one.

Design Your Label

– Once you have your printer and labels, it's time to design your label. Make sure all of your text and graphics are clear and easy to read.

Print Your Label

– Once you've designed your label, it's time to print it! Ensure the printer settings are correct for the label stock you chose. Then press 'Print.'

Apply the Label

– Once you've printed your label, it's time to apply it to the product or asset. Make sure the label is firmly applied.
You can easily create barcode labels for your products and assets with a few simple steps. With barcodes, tracking inventory and other assets becomes much simpler.
Types of Barcode
There are several types of barcodes, but the most common is the linear one-dimensional (1D) barcode. This type of barcode can contain letters, numbers, and some symbols. 1D barcodes are used on products in stores, identification cards, packages, and other places.
To actually create a barcode label, you first need to decide what type of 1D barcode you want to use. There are several types, such as Code 39, Code 128, UPC-A, QR codes, and more. Depending on what you need the barcode for, one type may be better suited than the others.
Code 39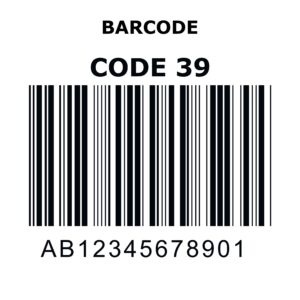 This type of barcode is a linear one-dimensional code that can contain both numbers and letters from the Latin alphabet. Code 39 is often used in shipping and inventory systems, as it is easy to read and quick to scan.
Code 128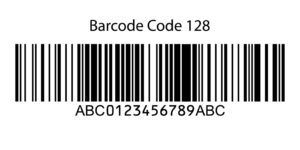 Code 128 is a higher-density linear barcode. It can contain various symbols, including letters, numbers, and other characters. Code 128 barcodes are often used for shipping labels and product identification.
UPC-A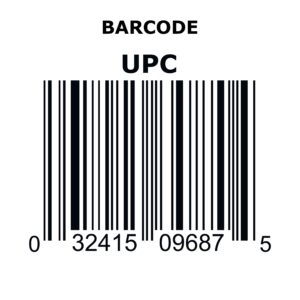 These barcodes are the most commonly used barcode type in retail stores. It is a one-dimensional linear barcode used to identify stores' products. UPC-A codes are found on virtually all consumer goods and are scanned at the checkout.
QR Codes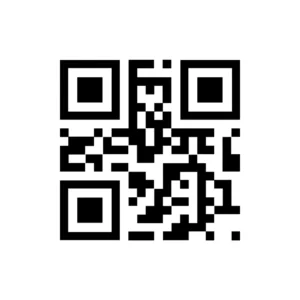 QR codes are two-dimensional barcodes. They can hold much more data than linear barcodes and can be scanned with most smartphones and barcode scanners. QR codes are often used for product labeling, tracking inventory, or marketing campaigns. The data stored in a QR code can be anything from product details to contact information.
Barcode Scanners
Once you've created your labels, you need to make sure you can scan them. Barcode scanners are devices that read barcodes and transfer the information to a computer or other device. There are several different types of barcode scanners, including handheld, stationary, and Bluetooth-enabled scanners.
Investing in barcodes and barcode scanners ensures your product details are human-readable and easy to manage. With the right system in place, you can keep track of your inventory and assets with ease.
Can You Create Barcodes in Excel?
Yes, you can create barcodes in excel! However, you'll need add-ons or barcode-related fonts to make it happen. There are a bunch of websites providing both paid and open-source barcode fonts software. You can select the one that best fits your needs. Then, you'll need to input your data into the cell and use a formula to convert it into the barcode. It's that easy!
Keep Track of Your Assets
Barcodes are valuable tools for businesses of all sizes. With the right hardware, software, and understanding of the different types of barcodes, companies can create their own labels quickly and easily. 
Businesses that need to track their inventory, assets, shipments, and more need barcodes. With the right barcoding system in place, companies can greatly improve their efficiency and accuracy.
Name That Computer is the perfect solution for business owners looking to implement barcoding solutions. We offer a wide range of printing and labeling services. Contact us today to learn more about how we can help you create the perfect barcode system for your business.
Related Topics
Where to Find the Asset Tag on a Computer?
Things to Take Into Consideration When Choosing Where to Buy Asset Tags