About Us
We are a Veteran-owned family business. We've been in the printing business for 52 years. Since 1992, we have been satisfying customers with our premium products including case badges, name plates, and asset tags.
At Name That Computer, we have been in the printing industry for over 30 years, working in both commercial and industrial printing. Some of our earliest computer case badges were for 12 mhz 286 machines! We have come a long way in the last two decades and we now use state of the art production methods.
Meet the Owners
Our owner and founder, Richard, is a printer by trade. He has worked mainly in the commercial printing and food packaging industry until the purchase of Name That Computer in 2013. Previously, Richard managed printing facilities in the Northeast and Midwest. He then transitioned to sales and market management, ultimately starting a sales brokerage company and representing the microwave steaming food industry in North America. After running that business with his wife Claudia and daughter Christa, he purchased Name That Computer to cut down on international travel.
Claudia worked in the medical field for 25 years. She was also a clinical instructor for the health sciences at a major medical school in the Northeast. Additionally, she had a design patent to her name. Currently she oversees the office end of the business as well as the digital marketing. 
Christa is the in-house Graphics person. She previously worked in graphics for a sign shop.
As a company and a family we pride ourselves on Customer Service and helping customers find the right product for their applications. We're here for you!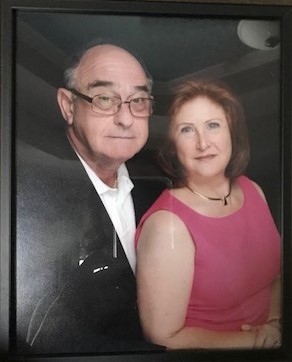 Meeting All Your Asset Tagging Needs
Our experience and trajectory have allowed us to perfect our service and deliver even higher-quality products. Most of our name plates and case badges are printed using the multicolor process print. This process enables us to closely match colors and guarantees a sharp, crisp reproduction of your logo that you will be proud of.
We offer custom asset tags in four different qualities and price points. Our custom tags are available in various colors, designs and configurations. Our lexan overlays can make a boring enclosure look exciting in no time, just peel off the back and apply.  
We also offer void labels and tamper evident labels in stock sizes and custom sizes. Additionally, at Name That Computer we have custom computer case badges. These can be rigid, flexible, or domed, and are available in any size, shape, and color. Our skin notebook options have just as wide of a customizable selection.
We can make just about any kind of label or overlay in any size or shape. If you need something that you can't find on this site, please call us at 1-800-567-6527.
Here are some of our satisfied clients:
We provide custom asset tagging solutions for a variety of industries. From banks, to universities, government agencies, and more. We have delivered premium products to hundreds of clients, including: