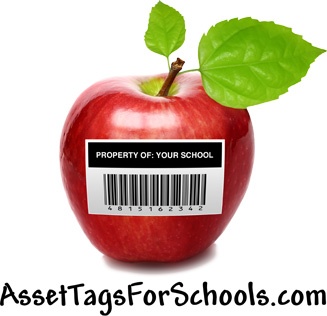 Asset Tags For Schools is a service of Name That Computer.
Our PREMIUM asset tag provides the maximum protection and is made from permanent aluminum or white plastic.
The benefits of this tag include:
Good for harsh environments
Lexan coated
Silver aluminum or white plastic
Choose the white plastic for easier barcode scanning
3M PERMANENT Adhesive
Add FULL COLOR LOGO for FREE
Custom sizes available
Unlimited options
P.S. If you're still not sure about our asset tags, you can order samples and see how they hold up for yourself. To order your FREE samples click HERE to fill out a form, or simply call us at 1-800-567-6527 and ask for a few samples of our asset tags. You can also watch our Asset Tag Video for more information and a little entertainment!
Looking for something custom? Click HERE to design your own asset label.